Deep cleans for a healthy workplace
• The most powerful suction of any cordless vacuum2
• Captures 99.9% of particles as small as 0.3 microns3
• Optional click-in battery for longer cleans4

Dyson cord-free vacuum cleaners
Dyson cordless vacuum cleaners are engineered for big cleans with versatility for everyday use. With up to 60 minutes of fade-free suction1 and the ability to be transformed into a handheld with one easy click, whatever your working environment, Dyson cordless technology makes cleaning easier all around your business. Dyson cordless vacuum cleaners come with a 2-year guarantee.
Cordless cleaning for your workspace
Power cords get in the way and tether you to the plug. Dyson's acoustically engineered cordless vacuums allow for safer, quieter cleaning of your workspace.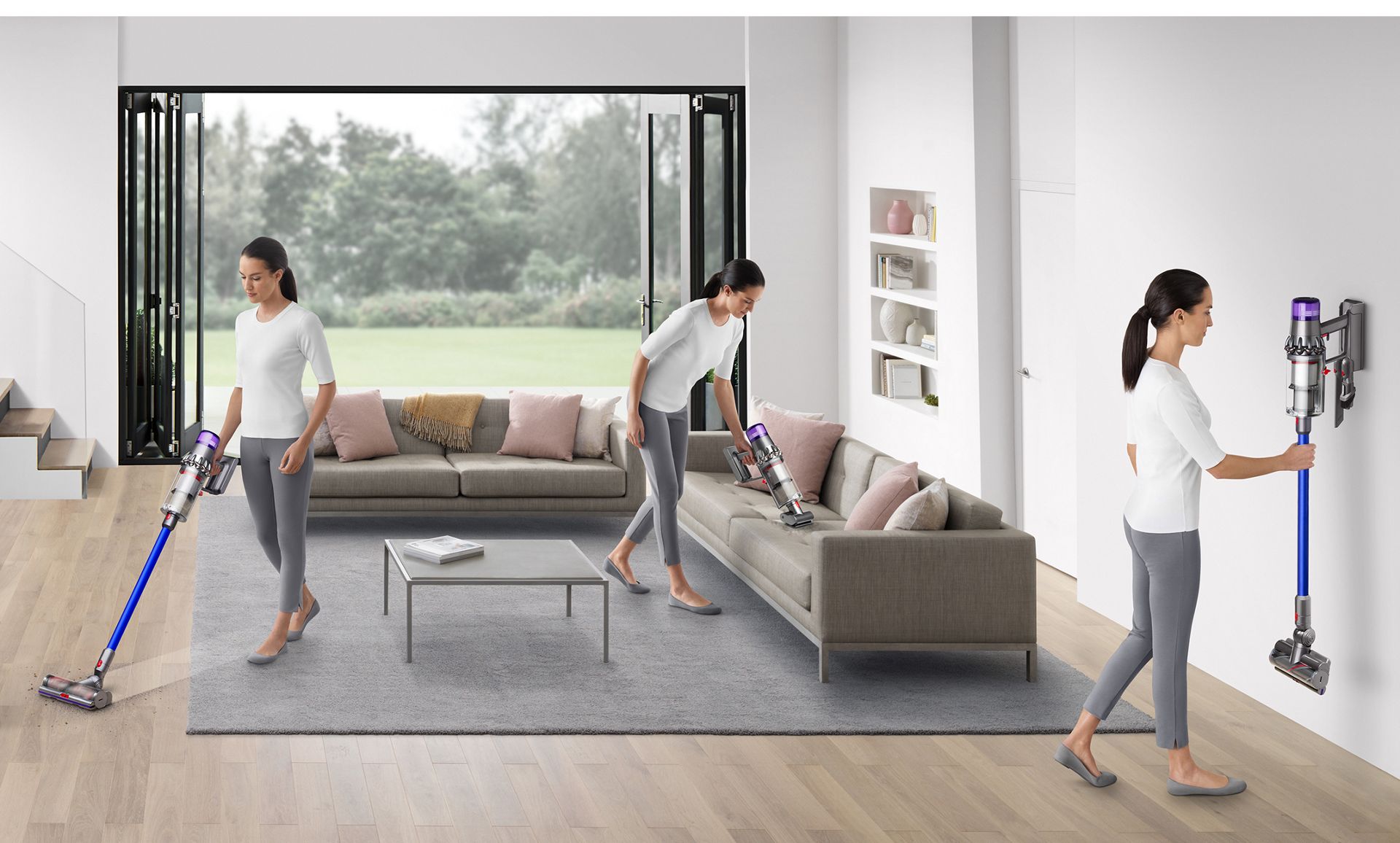 Dyson digital motor
The motor spins at up to 125,000rpm, with increased efficiency that generates even more powerful suction than its predecessor. The ceramic impeller shaft is cured at 1,600°C to make it 1.5 times stiffer than steel, yet with half the density.

Dyson technology for business
From hand dryers and hair dryers, to vacuums, purifying fans and lighting, Dyson technology is engineered with your employees and guests in mind.
Technology for your business
Air treatment

Engineered with performance and wellbeing in mind, Dyson purifying fans help create a cleaner, comfortable environment.

Hand dryers

Dyson Airblade™ hand dryers offer the perfect combination of pioneering technology and sophisticated design.

Vacuums

From small businesses to large organisations, Dyson's powerful vacuums can help you clean more efficiently.

Hair care

Intelligent heat control, a balanced design, acoustic motor tuning and Air Multiplier™ technology combine for a guest experience like no other.
"What we're interested in is whether our kind of technology can make a big difference and whether it can really do the job much better than the existing products."
Sir James Dyson
Engineer and founder

Business sectors
Offices

For technology to have a positive effect, it must work properly. We strive to set new standards for performance and well-being in business and leisure environments.

Transport hubs

Today's travellers expect a more sophisticated travel experience. See how Dyson technology can help your business deliver a 5 star washroom environment.