Our latest purifier fan, with Dyson Cryptomic™ technology
Destroys formaldehyde, continuously.1 Automatically purifies throughout the room, capturing 99.95% of ultrafine particles.2
1Third party full machine testing based on GB/T 18801-2018 formaldehyde cumulative clean mass testing with continuous injection until plateau of formaldehyde CADR is achieved. Results may vary in practice.
2Tested for filtration efficiency at 0.1 microns (EN1822), air projection and purification coverage in a 81m3 room.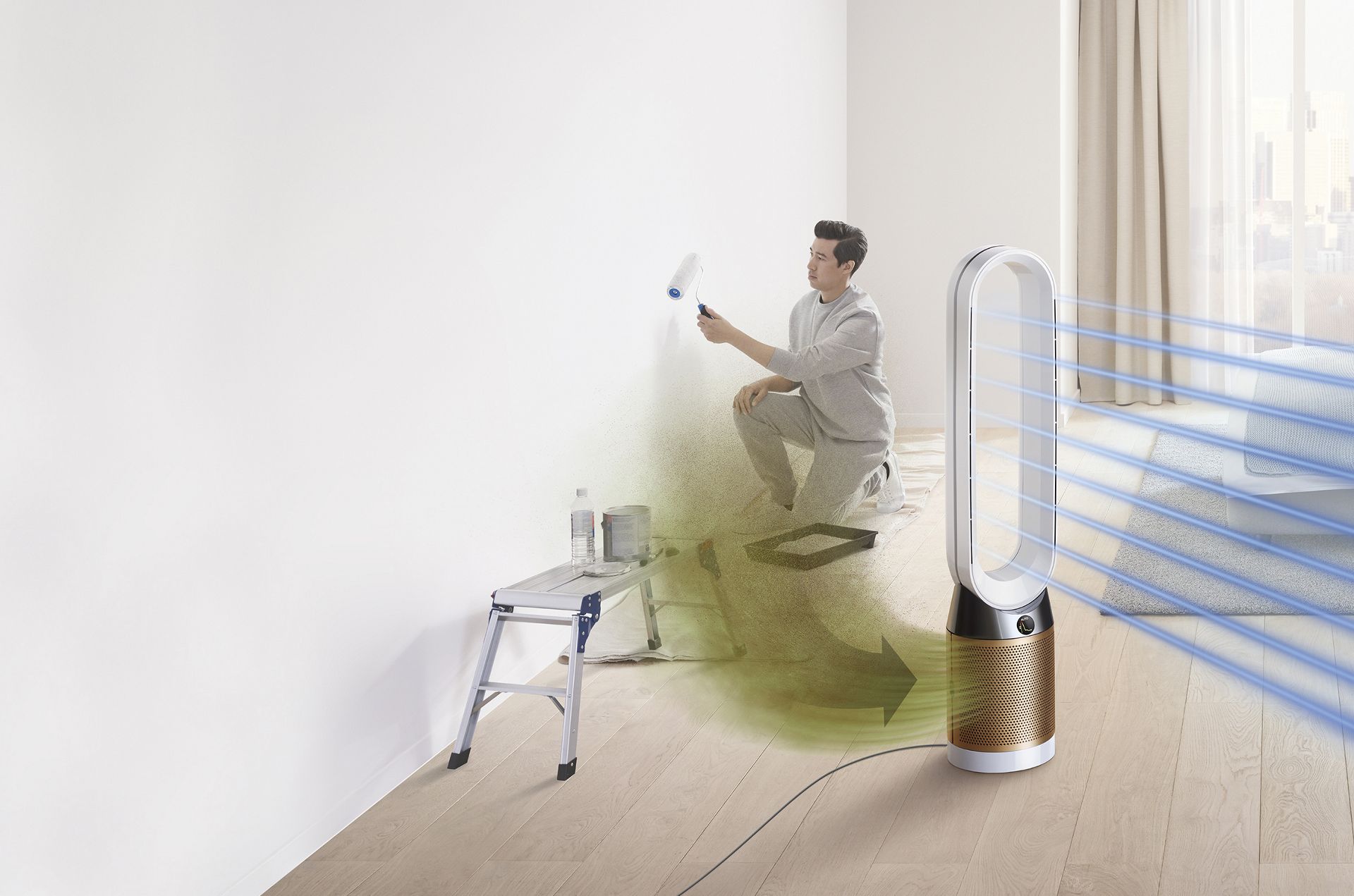 Destroys formaldehyde, continuously.1
Captures particles as small as allergens and viruses.2
Projects purified air, to cool you.3
Fan mode

Delivers a powerful stream of cooling, purified air from the front of the machine.

Diffused mode

The machine diverts air through the rear annular at a 45˚ angle, creating a more diffused flow.
Homes can be up to 7X more polluted than the air outside3
Many household items – from decorating materials, to flooring, to plants – can release microscopic particles and gases. This includes formaldehyde, which can quickly build up and keep polluting for over a year.
3
Japanese Ministry of Health, Labour and Welfare's 'National Indoor Air Field Survey Report', Summer 2013. Indoor and outdoor ratio based on the median value of 12 types of VOCs.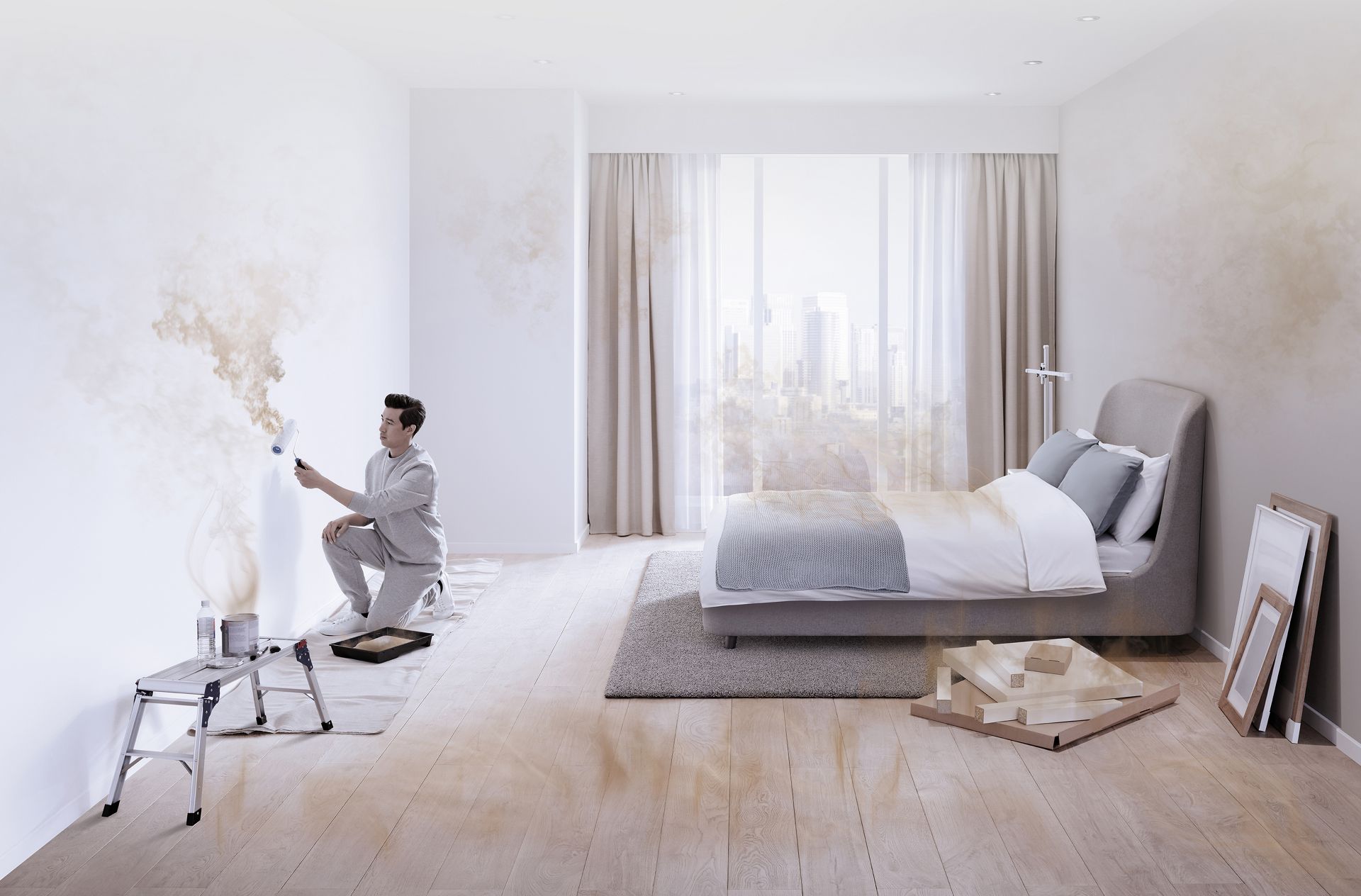 Common household pollutants
PM10

Pollen and allergens

PM2.5

Industrial emissions

PM0.1

Ultrafine particles

Gases and VOCs

Cleaning products, gas stoves and car exhausts
Formaldehyde is 500X smaller than PM0.1
It's a potentially harmful chemical, emitted by numerous household products. It's particularly difficult to capture, and can pollute continuously.