Latest technology
Transforms. Adjusts. And intelligently tracks your local daylight.
4 lights in 1: Task, Indirect, Feature and Ambient.
Engineered to support your body clock
With light quality that lasts 60 years1
Latest technology
Transforms. Adjusts. And intelligently tracks your local daylight.
4 lights in 1: Task, Indirect, Feature and Ambient.
Engineered to support your body clock
With light quality that lasts 60 years1
"We spend up to 90% of our time indoors.2 So our new light tracks daylight and transforms for different uses – providing the right light throughout the day."
Jake Dyson, Chief Engineer
Heat Pipe technology. For 60-year light quality.1
When LEDs overheat, they discolour. We use satellite cooling technology: water inside a vacuum-sealed copper tube draws heat from the LEDs.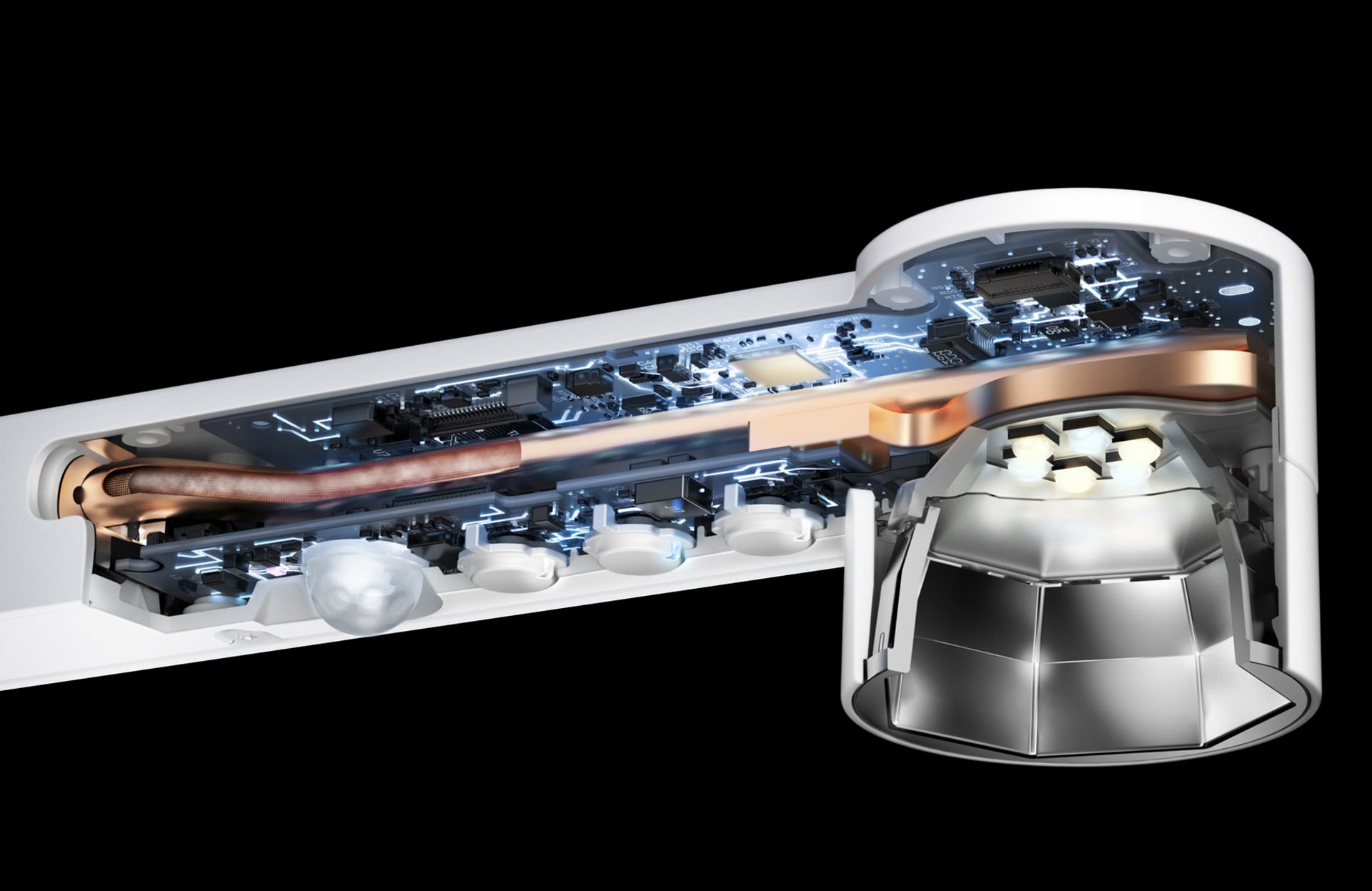 Feature light
High-quality light for showcasing art and decorative features.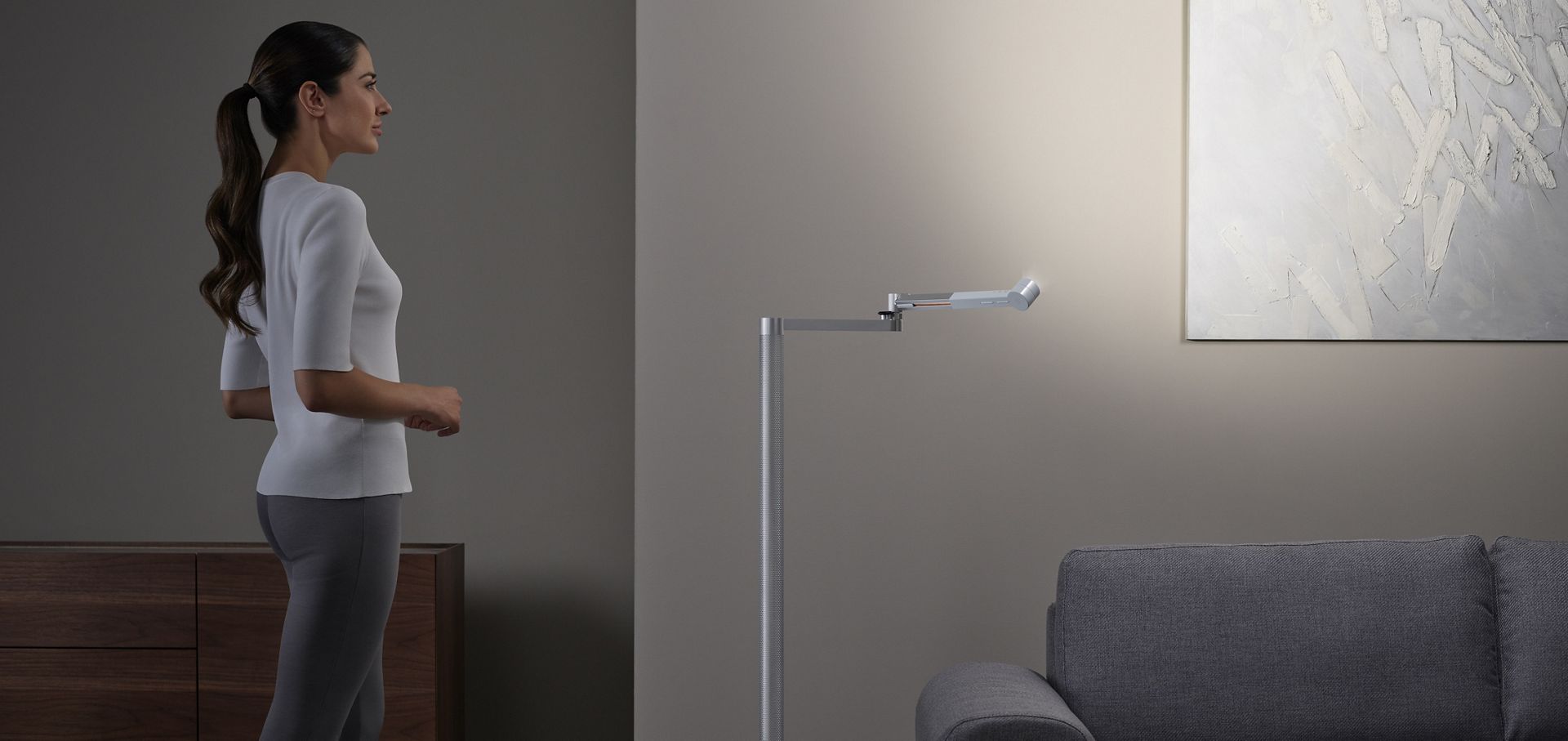 Task light
Focused, powerful light. Engineered to help reduce eye strain.3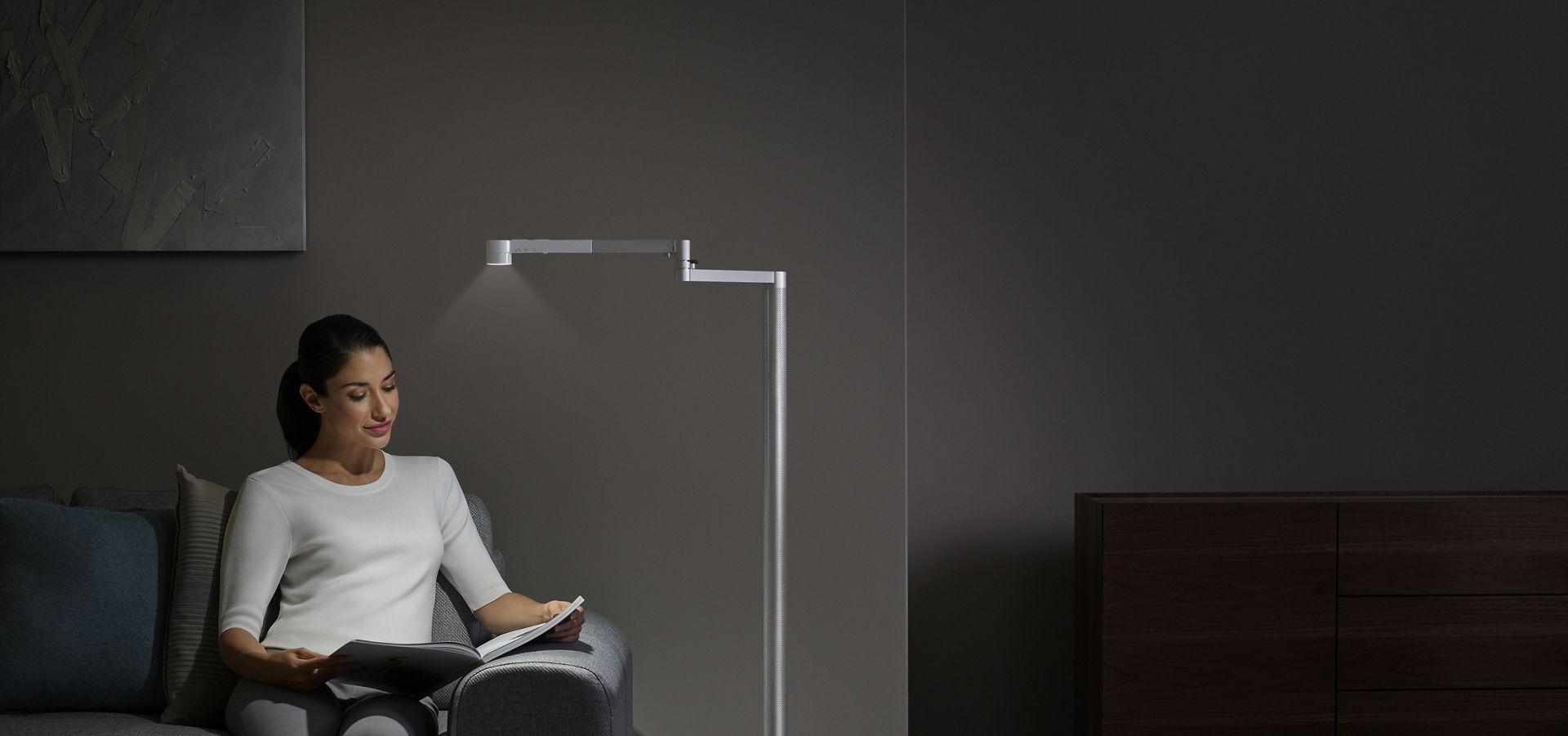 Indirect light
Rotate the optical head, for soft background lighting or enhancing the sense of space.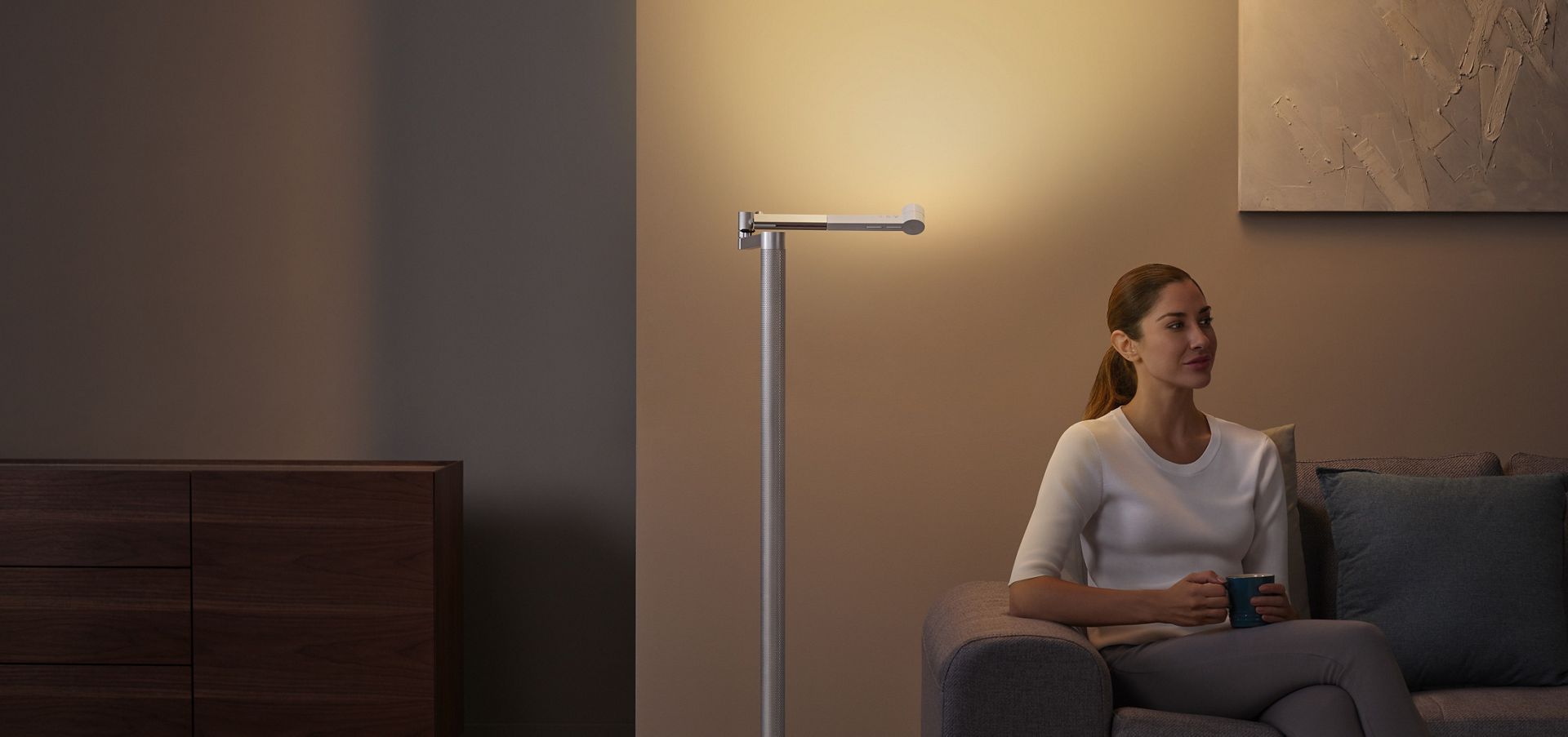 Ambient light
Creates a comforting glow for a relaxing environment, with reduced blue light.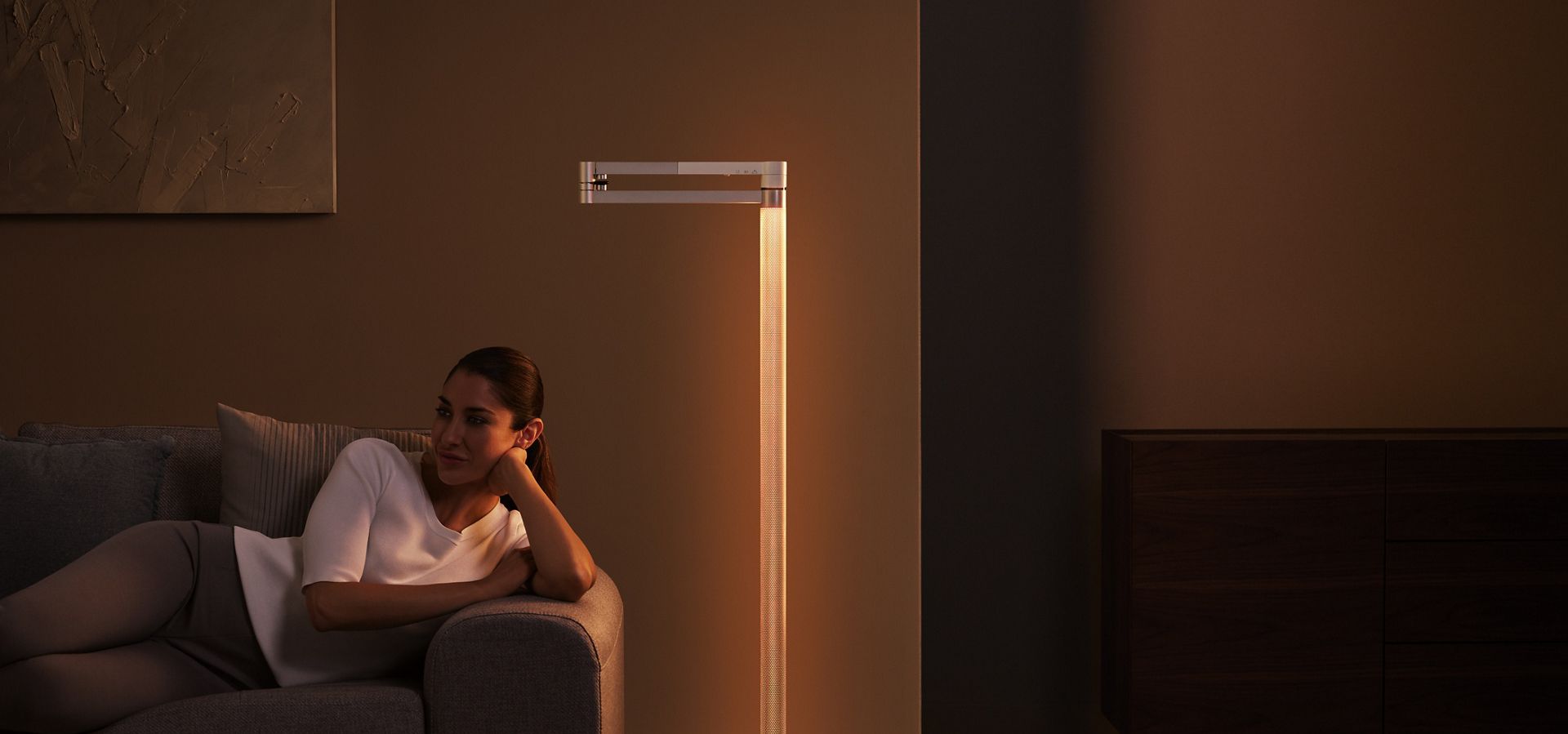 Magnetically seals for a comforting glow
Ambient position is made possible by a magnetic sealing mechanism, channeling light through an orange filter and into the perforated stem.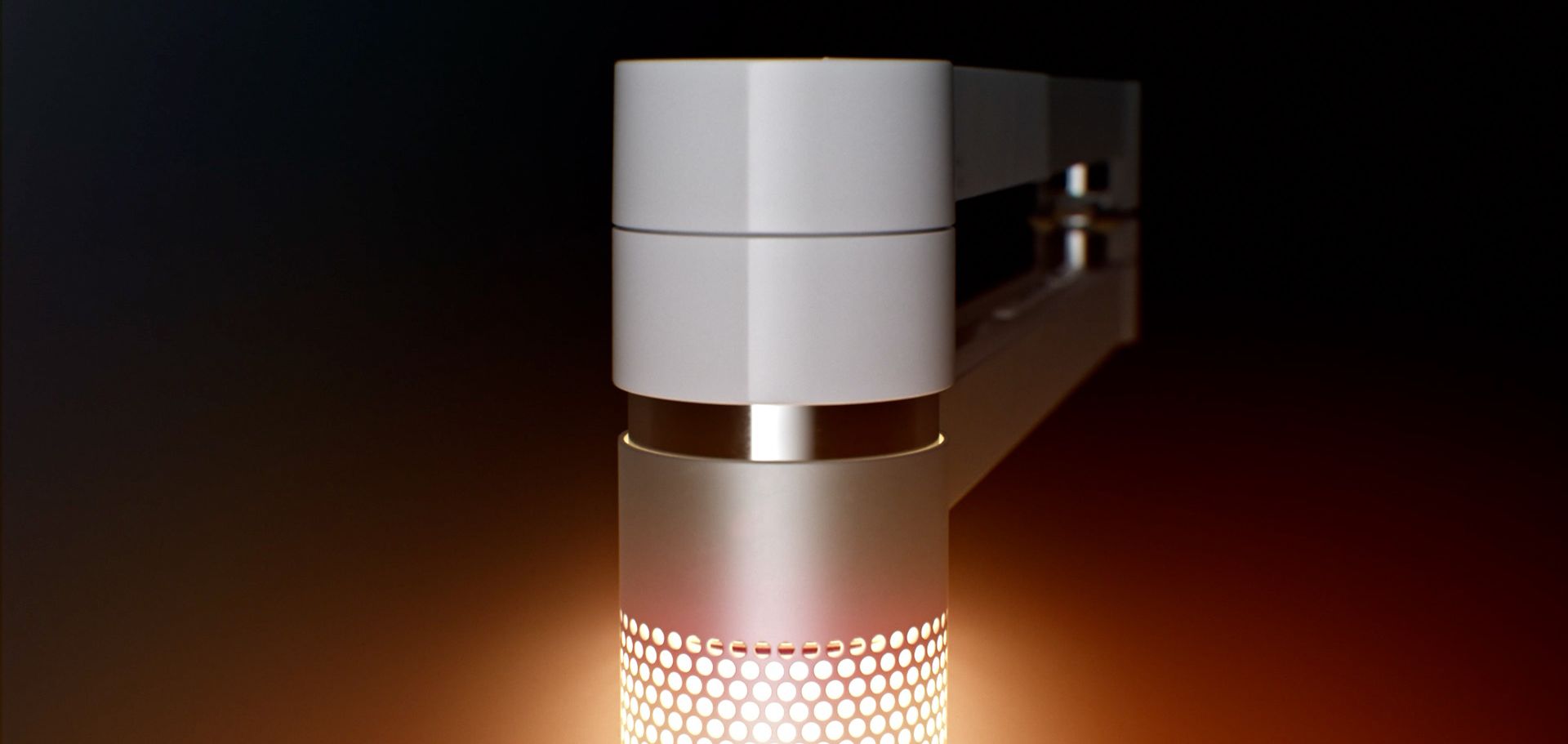 Reacts to you and your surroundings
Motion and brightness sensors help save energy and maintain consistent illumination on your workspace.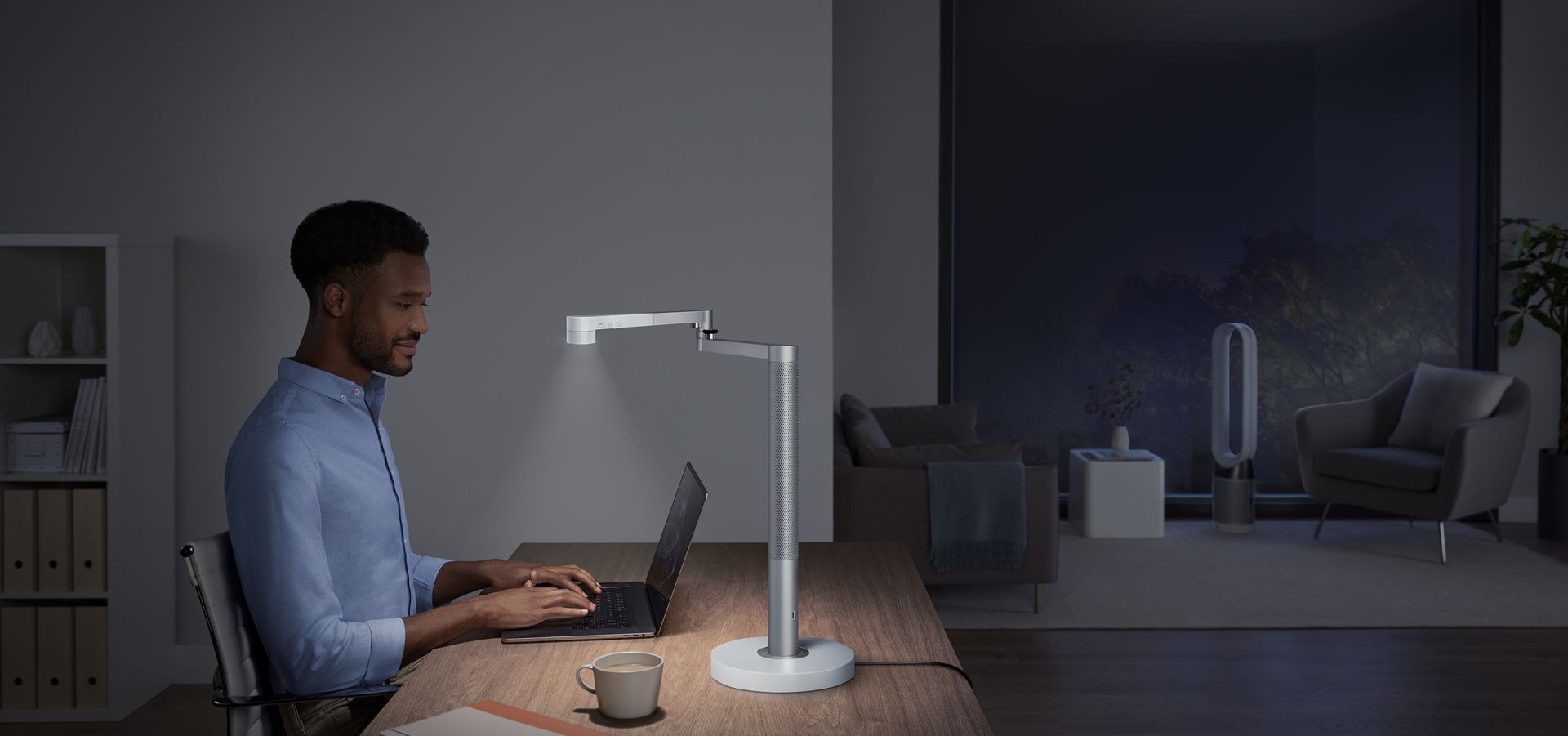 Engineered to support well-being
Intelligently adjusts with your daylight, age and task – to support optimal illumination through the day.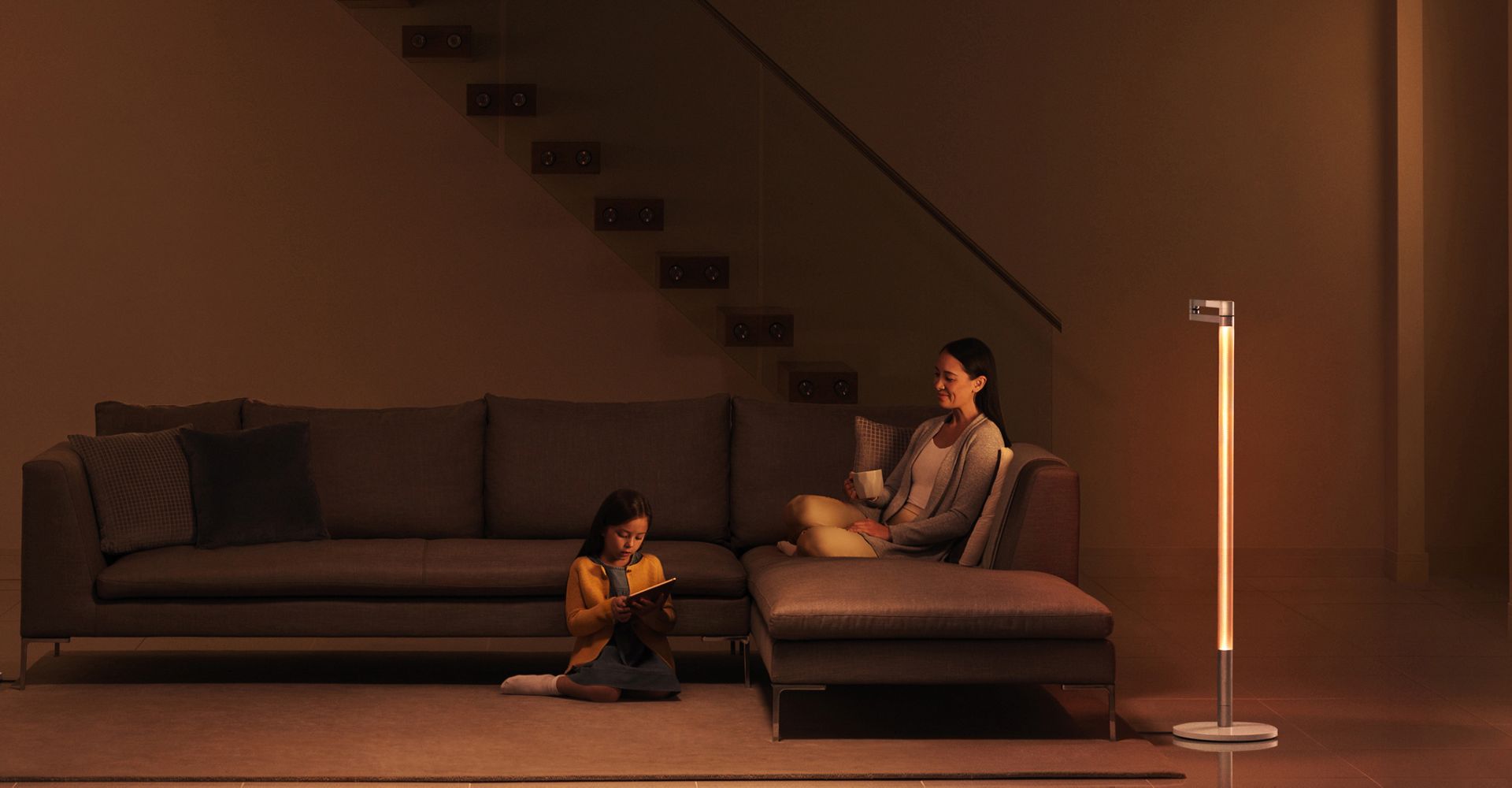 The right light for the time of day

Intelligently tracks the colour temperature and brightness of your local daylight.

Auto-corrects brightness for your age

As we get older, we need up to four times more light.3 So the Dyson Lightcycle Morph™ light automatically adjusts.




The right light at your fingertips. With the Dyson Link app.4
Choose from the following preset modes to adjust light for your daily routine.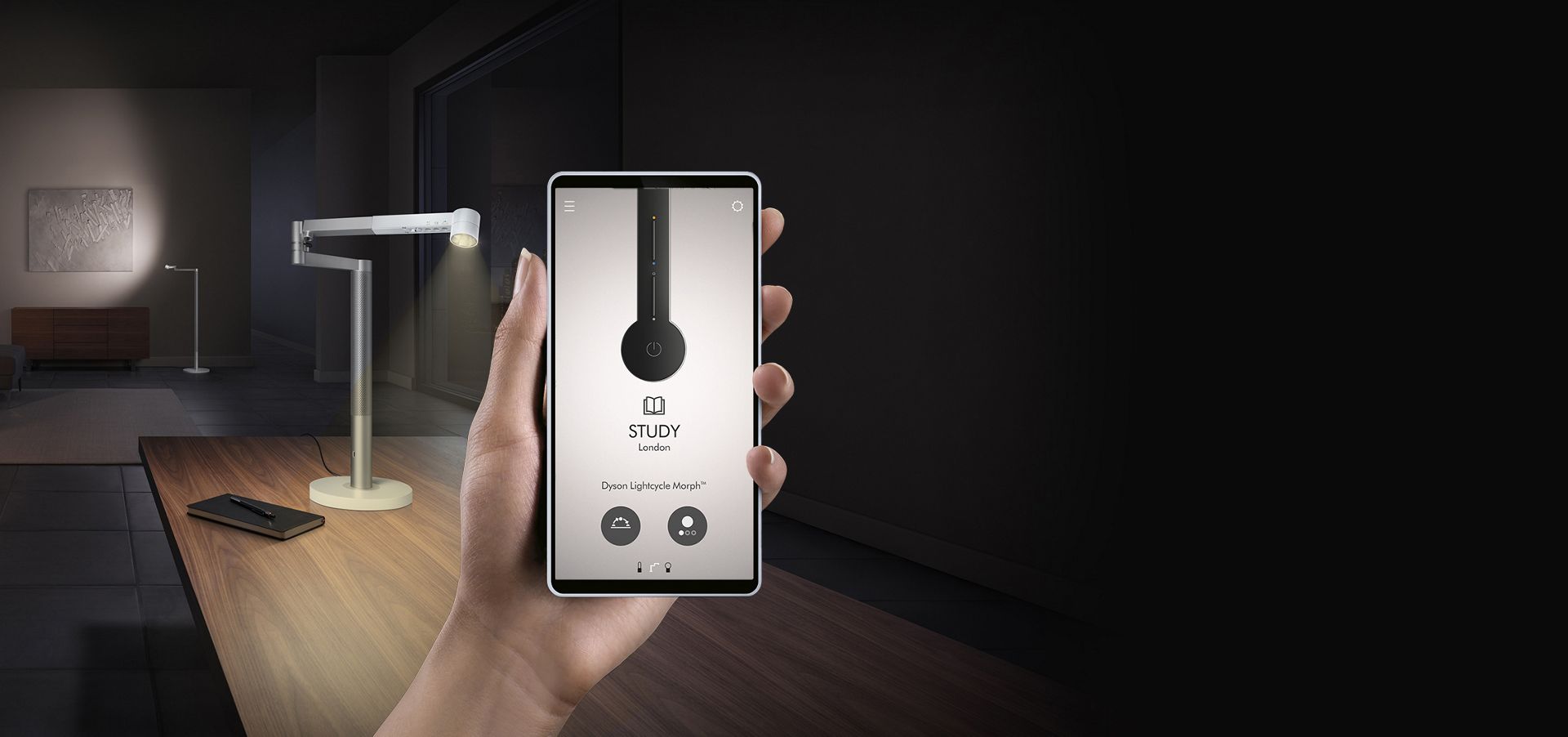 Study mode

Surpasses recommended levels for studying3 and regulates blue light exposure in the evenings.

Precision mode

Helps improve visual performance3 and displays colours very close to daylight.

Relax mode

Provides relaxing light which is still bright enough for reading in the evening.

Wake-up mode

Set your light to switch on and brighten gradually. For a more natural wake-up environment.
Engineered for convenience
Magnetic touch-glide docking

With a gentle touch, the optical head docks into the stem, creating a comforting glow for evening relaxation.

Slide-touch controls

Dimming and colour temperature controls let you define your personal light preferences.

Integrated USB-C charger

Provides a convenient device charging point wherever you use your light in the home.




Frequently asked questions
Yes. By tracking local daylight, the light automatically reduces blue light in the mornings and evenings. And in Relax mode or Ambient position, the light instantly reduces blue light at any time of day
No. Our LEDs will maintain light quality for at least 60 years1 and are not designed to be replaced.
No, the light is not WiFi enabled, so it cannot be operated over home internet networks required for smart-home technology. (Other Dyson connected products have different compatibility)
¹LED-life calculation is based on L70 measurement according to IEC 62717, with an estimation of 8 hours' usage per day. Real-life results may vary.
²Klepeis NE, Nelson WC, Ott WR, et al. (2001). The National Human Activity Pattern Survey (NHAPS): a resource for assessing exposure to environmental pollutants. J Expo Anal Environ Epidemiol. 11:231-252.
³As per Illuminating Engineering Society (IES) The Lighting Handbook, Tenth Edition (July 30, 2011).
⁴Requires device to run app, Wi-Fi or mobile data, Bluetooth® 4.0 support, and iOS version 11 or Android version 6 (or above). Standard data and messaging rates may apply.